Michael Wess alias Mischa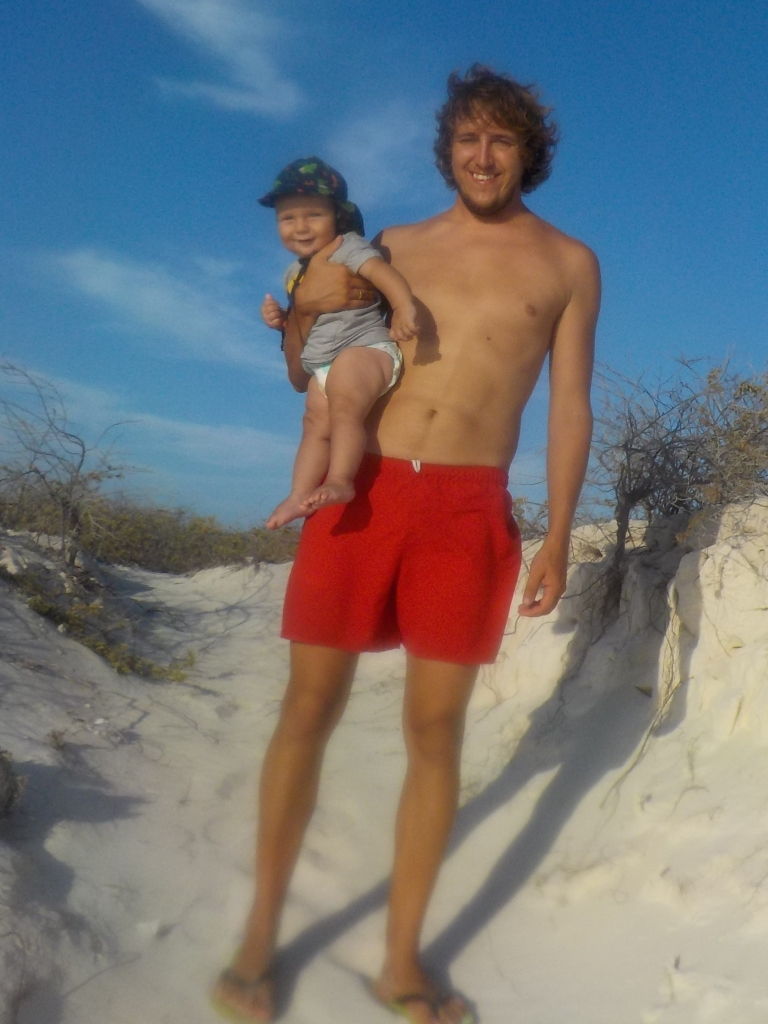 Mischa seems to write about everything despite himself, so I'm going to describe him:
Mischa loves sailing and the ocean. He never was the competitive type of sailor who enters in races or regattas, he preferes a relaxed way of sailing. This also somehow applies to his character. Since we've met, I can't remember a single occasion when he shouted at others or me. He is very considerate, affable, easy to get along with and is happy in his familiar surroundings. He never wants to be the center of attention and thinks smalltalk is unnecessary. That's why I will be responsible for talking on the radio, socializing with others and ask for useful tips – he will be deeply grateful to me. 🙂
If he is not involved in any boat- or sailing-related projects, he loves to surf the web. On pages like 9gag, he is able to entertain himself for hours, I still don't know why, but maybe I don't understand this kind of humor. Mischa is also very interested in sports. As a long-time member of the Fanclub "Südstadt Fanatics", he wants to attend every match of his club FC Admira Wacker Mödling. He especially loves to attend away matches by bus, but because of his obligations (and my needs) he can't do those things as often as in the past.
Otherwise I have to mention that Mischa is really gifted in handicraft work. He repairs every electronic device, builts, drills, grinds, paints, sews, mounts and works on all kinds of things for fun. For example, he built our loft bed, my pastry board, manufactured our breakfast table, repaired our kitchen machine, laminated a canoe, and this list would be much longer if he would always finish what he started. But now he has me, his wife, who helps with planning and is supervising the progress.
According to the principle "Organisation is the last refuge of a tired mind", my husband lives in complete satisfaction. I remember our first skiing trip together, when he was looking for his pants, repeating "I'm not messy". Unfortunately I have to disprove this statement after several years of observation. Mischa IS chaotic, and I'm curious how we are going to handle that on the boat. I was thinking about inventory lists or plans, but we will figure something out.
Wis his down-to-earth and affable nature, my husband wrapped me around his little finger, and I can't imagine a life without him. He is just perfect for me!!